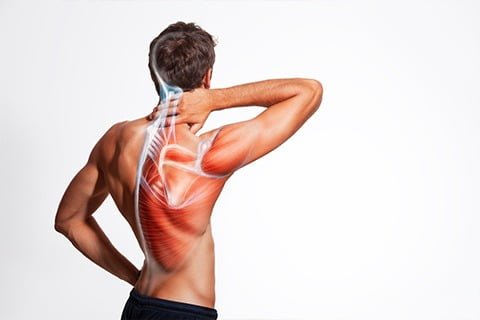 Neck Muscle Sprain
Neck muscle sprain has become common among people. A neck muscle sprain may cause mild or sometimes even worsen the situation. A stretch in the muscle or ligament in the neck is the reason behind the neck sprain. It could be a sudden impact with an object, an abrupt twist beyond a normal range, or even an accident. Hence, there are several reasons for a neck muscle sprain. A sprain can heal by itself in days or weeks. One can feel the pain intense, sharp, or unbearable. Immediately seeking a medical intervention will help in avoiding the condition more severe.
Consulting with the best neck specialist doctor will help you get the best treatment process.
When to visit doctor for treatment?
In most cases, the neck sprain should heal by itself in a matter of a few days or weeks. During a neck muscle sprain, a person can even find it difficult to move sideways, and sometimes it is unbearable. So, getting appropriate treatment from a qualified doctor increases the chances of a high recovery rate.
Neck Muscle Sprain Diagnosis
An experience neck specialist doctor will review your condition. You will have to undergo a physical examination so that your doctor will monitor your movement, posture, and position. At the neck specialist center, you will find reputed advanced facilities, resources, and tests to determine the best treatment approach.
Treatment for Neck Muscle Sprain
Effective techniques are used to treat neck muscle sprain when you seek at the neck pain clinic. After finding the exact root cause of the neck muscle sprain and undergoing diagnosis, your neck pain doctor will use the safest procedure for treating neck muscle disorders.
Over-the-counter medicines: Prescribed medications are given to reduce the pain and minimize swelling.
Applying Pads: Under the recommendation of your doctor, gently apply heat or cold pads to the painful areas to minimize the pain and swelling (if any).
Exercises: Light exercises will increase the ability to move and gain flexibility.
Physical Therapies: A physical therapist will be designated for your neck muscle sprain that helps in relieving your pain.
Surgery: Surgical technique is the rarest procedure to treat neck muscle sprain. The technique will help for degenerated neck joints, dislocated bones, or if any severe injury.
Best Clinic for Neck Muscle Sprain
Choosing the best clinic for your neck muscle sprains and muscle spasms addresses the right approach. At Alleviate Pain Clinic, many neck disorders have been successfully treated under the hands of highly qualified and reputed neck pain specialist doctors. People with neck pain, numbness, or stiffness in the neck area should immediately seek an appointment with the doctor.
Leave a reply